VEGAN HOLIDAY DINNER ideas.
Traditional THANKSGIVING or Holiday meal
Traditional Holiday Meal, Veganized!
Homemade
Vegan Turkey Seitan Loaf, Slice-able..
or store bought Tofurkey, or Vegetarian Plus makes a great Vegan "Ham". Store bought Hickory Smoked Tofurkey slices are awesome too! Chickeny Nuggets...
---
---
Follow us on Twitter to hear when new items are added

---

Search ANY Word
---
---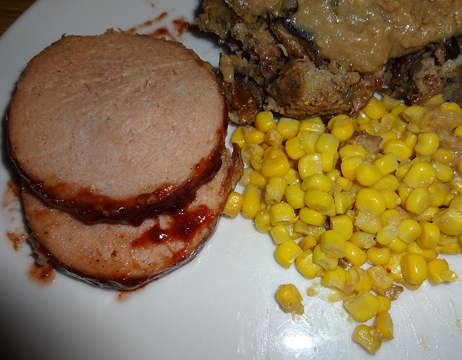 ---
---
Want to help keep Veganwolf up and running? 100% of Donations help maintain this site, and go only for promoting a vegan way of life.
(Clicking on Google Ads and Gourmet Ads also helps...)

Have a great day!