VEGAN RECIPES CATEGORIES.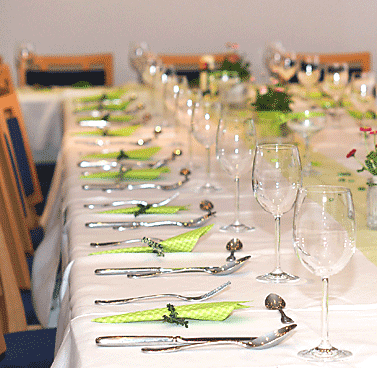 It is important to note that recipes here are based on American measurements
t = teaspoon = 5 ml
T = Tablespoon = 15 ml...
C = cup = 8 fl oz = 250 ml
Pint = 2 Cups = 16oz
---
Follow us on Twitter for quick tips and to hear when new vegan recipes are added

Authors Note:
After working in several restaurants and cooking for multitudes of people it was rewarding that my tastes and meals pleased virtually everyone!
Most of my recipes come from several recipes that I combined and altered. I have been clipping and saving recipes and collecting cook books since I was a little girl. I would also glean things from cooks I worked with and of course my mom who, no doubt, is my biggest inspiration in the kitchen.
Most of my focus are recipes anyone can cook, very simply, in their own home. But there are a lot of fancy dishes too. Almost any recipe can become a gourmet/fancy dish by how it is presented on the plate.
Some recipes I have were perfect how I found them and I will try to give credit to whom developed them.
I apologize if I can't remember where I got the recipe. As I said, I started clipping recipes a long time ago!
Bon Appetite!
Custom Search
---
I have one of these spice racks and Love It! vw
"In fact, if one person is unkind to an animal it is considered to be cruelty, but where a lot of people are unkind to animals, especially in the name of commerce, the cruelty is condoned and, once large sums of money are at stake, will be defended to the last by otherwise intelligent people."
Ruth Harrison, author of Animal Machines
---
"As long as men massacre animals, they will kill each other. Indeed, he who sows the seeds of murder and pain cannot reap the joy of love"
Pythagoras
---
---
Want to help keep Veganwolf up and running? 100% of Donations help maintain this site, and go only for promoting a vegan way of life.
(Clicking on Google Ads and Gourmet Ads also helps...)
Have a great day!